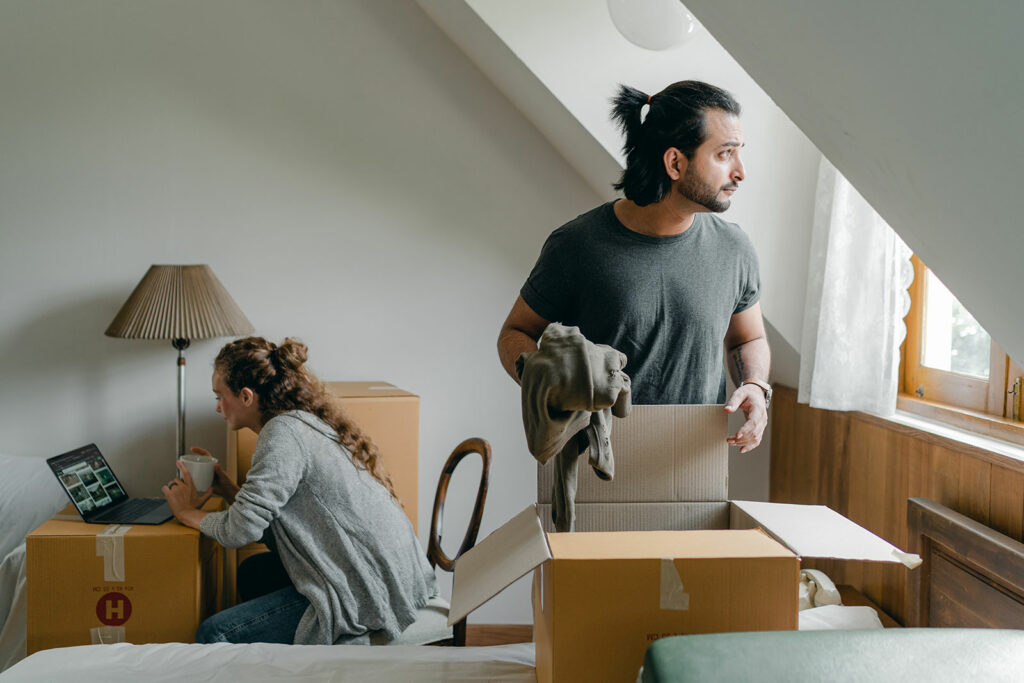 Okay – you've got some great properties lined up, and you're ready to lease.
Now what?
Before you dive into lease agreements and resident applications, you'll need to decide on a lease agreement type. How you list your apartments, townhomes, or rental properties will affect the application process, maintenance, and liability throughout the lease duration.
Individual lease apartments and joint lease apartments are two of the most popular options. Depending on the area, the demand, and the community, however, one method may work better for you.
Let's explore what each agreement means, so you can determine which one is best for your property.
INDIVIDUAL LEASE APARTMENTS VS JOINT LEASE APARTMENTS
With multiple residents sharing a space, it's common to see one of the two: individual lease apartments or joint lease apartments.
Essentially, these options impact the roommate structure and resident liability, but they can also affect price, maintenance, and apartment day-to-day management. As a property management company that has provided marketing, leasing, and management expertise in Boulder, Greeley, Fort Collins, Denver, and beyond: we're here to share our knowledge with you.
Let's start with a basic breakdown of each.
INDIVIDUAL LEASE APARTMENTS
Individual lease apartments are exactly what they sound like – individual leasing options for several people sharing a space. These agreements are sometimes called "by-the-bed leasing" because the resident is leasing a room, not a unit.
Two or more people may live in an individual lease apartment, paying rent for their rooms separately and sharing the use of common areas like kitchens, living rooms, dining room, and more.
While this agreement increases risk because the responsibility falls on one person without a failsafe, there are some aspects that make it a worthwhile risk. That being said, we do recommend written communication and clear expectations regarding gray area topics.
Additional clauses and clear communication are necessary, so your residents know exactly where accountability falls with utility costs and property damages to shared spaces. Individual lease agreements do not typically specify utility costs, so we suggest setting those expectations upfront.
Otherwise, you may be facing a lose, lose situation for you in which responsibility is unclear (and you are unprotected).
Below, we've outlined some pros and cons worth noting before proceeding with an individual lease agreement.
Pros of Individual Lease Apartments
Because you're signing an individual, not a group, you have an active role in choosing your residents. Control over occupancy allows you the flexibility and freedom to select the best (and most reliable) residents for your property.
With multiple lease agreements being made for each unit, you can negotiate individual rates – some higher than others, provided you have cause and reason.
Because you are taking a risk by holding one singular person accountable for their payments, damages, and lease fulfillment, you can raise your rent prices higher than you normally would with a joint lease apartment.
Each resident can be held fully responsible for their own payments and damages, so you know who to address and how to address certain issues.
Cons of Individual Lease Apartments
Individual lease apartments can be a cause for concern should someone leave without repairing damages and fulfilling payments. Without a way to collect and no grounds to charge the other residents, you run the risk of losing money that is owed to you. (Of course, this doesn't always happen, but the possibility is there. It's good to be aware.)
If (or when) a resident leaves, you are responsible for filling that lease. Finding a replacement may take time, but it's important to do so quickly to keep up with payments.
Once your units are leased, you'll need to collect and enforce multiple payments, fees, and management tasks each month, creating more work than a joint lease agreement. It might be one apartment, but you are dealing with multiple residents.

JOINT LEASE APARTMENTS
For joint lease apartments, a group of roommates signs one lease agreement together. They share the entire apartment unit, taking individual and joint responsibility for rent, utilities, charges, and damages. This shared rent agreement among friends can work in your favor, as it increases liability and decreases risk.
However, you'll need to make the contract all-encompassing for it to be beneficial. Be sure to include a joint and several liability clause in the rental agreement, so each resident can legally be held responsible for individual and joint actions.
Written and signed agreements will protect you in the end, should any resident cause damage to the property, refuse to pay, or incur additional charges.
Here are some of the pros and cons to consider:
Pros of Joint Lease Apartments
With shared accountability between roommates, you can hold every resident accountable for the other's actions. For example, if rent isn't paid on time because of one person, you can still collect as all residents must shoulder that cost. The roommates who paid on time may even go to additional efforts to collect the missing sum from the roommate who defaulted.
If any damage is done to the property, you can hold all residents responsible, charging for those repairs and general maintenance fees.
You are not responsible for replacing roommates or finding additional residents within the duration of the lease agreement. If one roommate chooses to leave, the remaining residents must choose to cover the cost or find a replacement. Regardless of their decision, you get paid.
Generally, the payment process is simple and straightforward. A joint lease agreement means one joint payment each month, rather than several.
Cons of Joint Lease Apartments
With all the good parts of joint leasing, there are some negatives to consider. Here are a few of the most important:
Negotiating the terms of the agreement can be more of a hassle, as you're negotiating with a group rather than an individual. Everyone must agree, accept the terms, and sign before the process can move forward.
Prices may also need to be lowered, in comparison to what you might charge for an individual lease apartment. Sure, your deal is more secure and liability lessened, but in return, you may not be able to list your apartment at the higher price you'd like.
WHICH OPTION IS BETTER?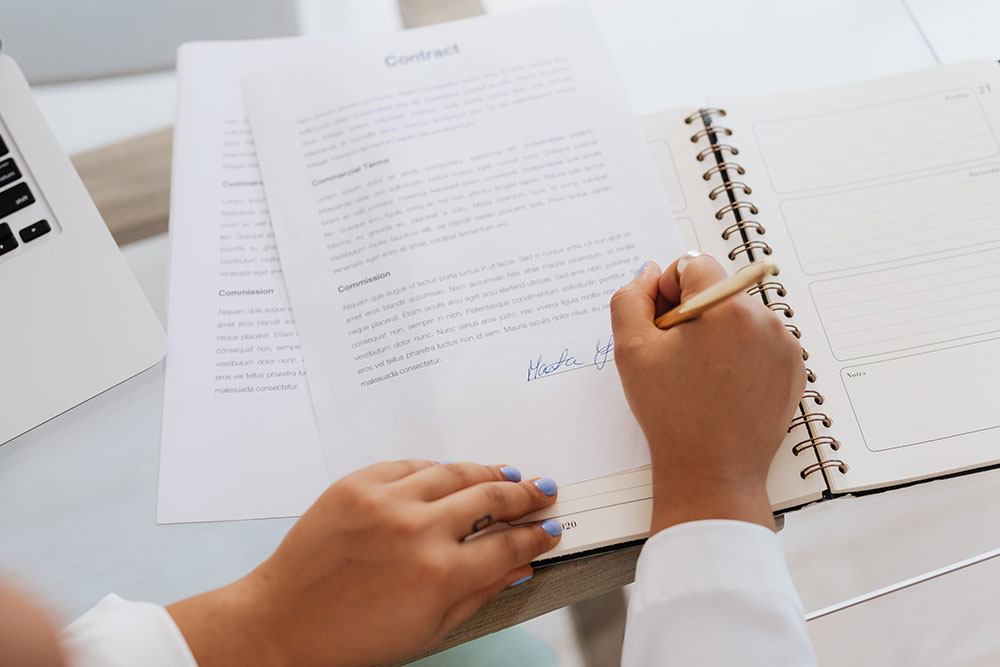 Depends on how you look at it. This decision will vary based on the location, demand, and competition in any given area. What works for one property owner might not work for another.
You'll need to analyze your circumstances and decide what your business needs to thrive.
At Four Star Property Management, we help property owners make critical decisions like this every day – and we take care of the nitty-gritty management responsibilities to keep things running smoothly. If you're interested in burdening someone else with this task, we'd love to help.
You can get in touch to talk more.