Between the fresh mountain air, breathtaking views, and unique wildlife just waiting to be discovered, it's easy to see why hikers, bikers, and adventure seekers from all over the world choose to call Boulder home.
Located in the foothills and only a short distance from the Rocky Mountains, Boulder offers tons of opportunities for outdoor activity – no matter the skill level. It's not too late to get out there and explore! We've put this list together, so you can experience some of the best day hikes in Boulder, CO.
Best Day Hikes in Boulder, CO
1. Wonderland Lake Loop Trail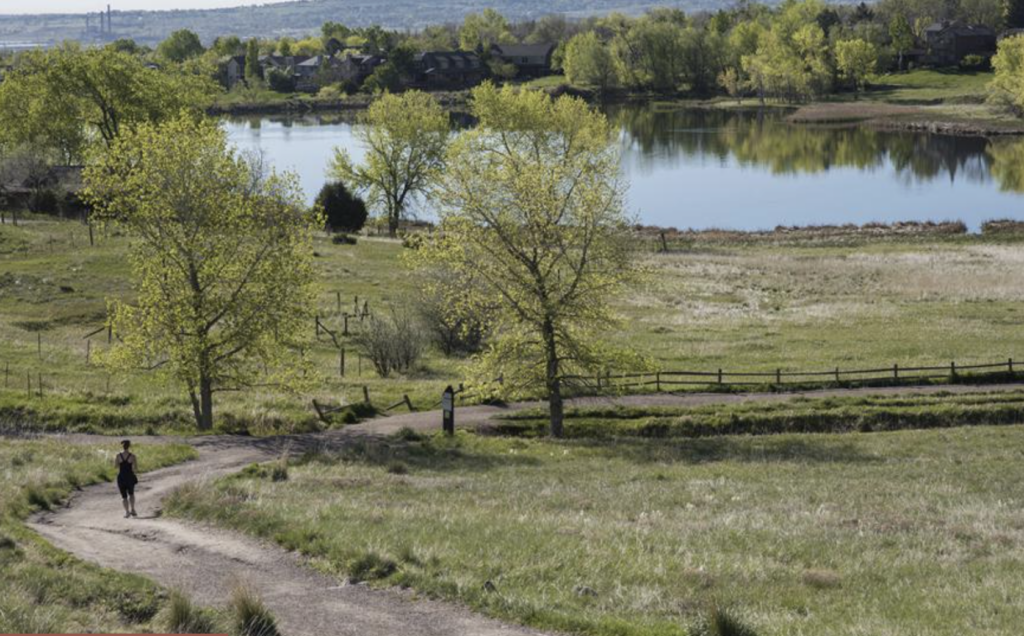 Difficulty: Easy
Distance: 1.5 miles
Elevation Gain: 88 ft.
With a flat path and simple loop, the Wonderland Lake Loop Trail is one of the easier hikes. You won't have to battle any steep inclines as you stroll around this beautiful lake situated in the foothills of North Boulder. In addition to the glistening ripples on the water, you'll also be able to enjoy the Flatiron views reflected on the water's surface.
2. Flatirons Vista North & South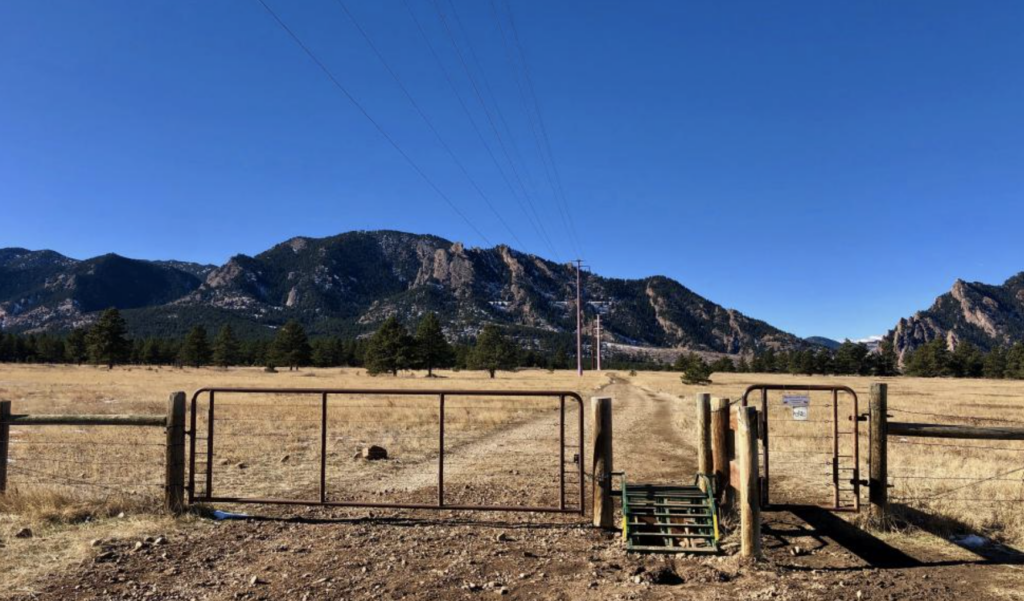 Difficulty: Easy
Distance: 3.5 miles
Elevation Gain: 285 ft.
The Flatirons Vista is made up of a north and south portion, each with unique views. When you hike them together, you get the best of both worlds. Starting from the north, you'll have an unbeatable view of the open ponderosa stands across the plains in addition to impressive Boulder views. Moving on to the southern portion, however, will take you through the ponderosa pine forest for a woodsier experience.
All in all, this is an easy trail for a day hike in Boulder, but you'll want to pack a hat and extra water! Flatirons Vista North does not offer much in terms of shade. The unbelievable sights are totally worth it, though, in the end!
3. Chautauqua Trail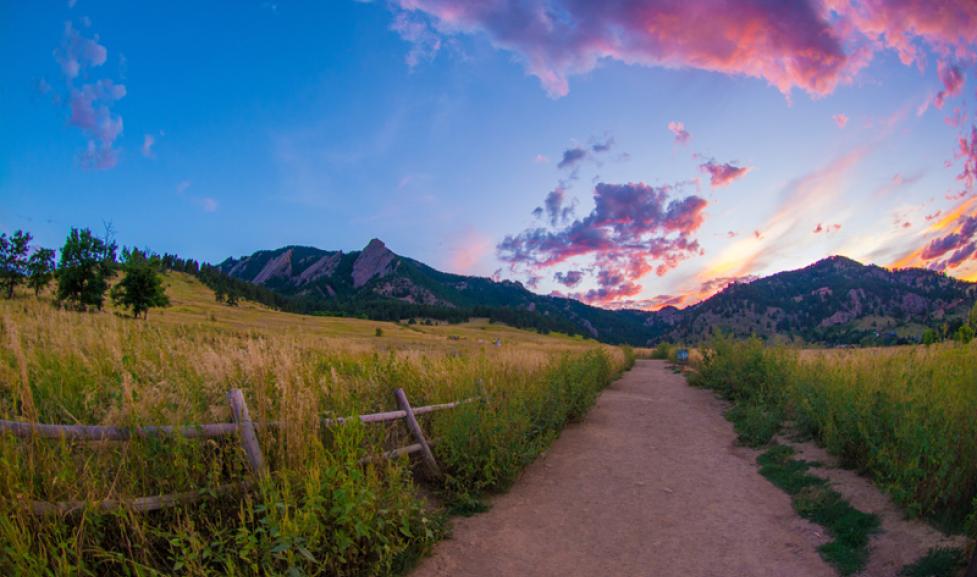 Difficulty: Moderate
Distance: 1.2 miles
Elevation Gain: 419 ft.
There's a reason why Chautauqua Trail (and park, if we're being honest) is so popular. This is one of many day hikes in Boulder, CO that can be enjoyed by almost anyone. It's easy in terms of effort and the distance is fairly short, coming in at just over a mile. Not to mention, the hike offers a gorgeous scenic view of the Boulder Flatirons.
Think the trail might be too easy for you? The Chautauqua Trail is just one of several available day hikes in Boulder, CO at the Chautauqua Park. If you're looking to go a little further or add an extra challenge, you can check out nearby trails like the Baseline Trail, Ski Jump Trail, or Bluebell Mesa Trails.
4. Eldorado Canyon Trail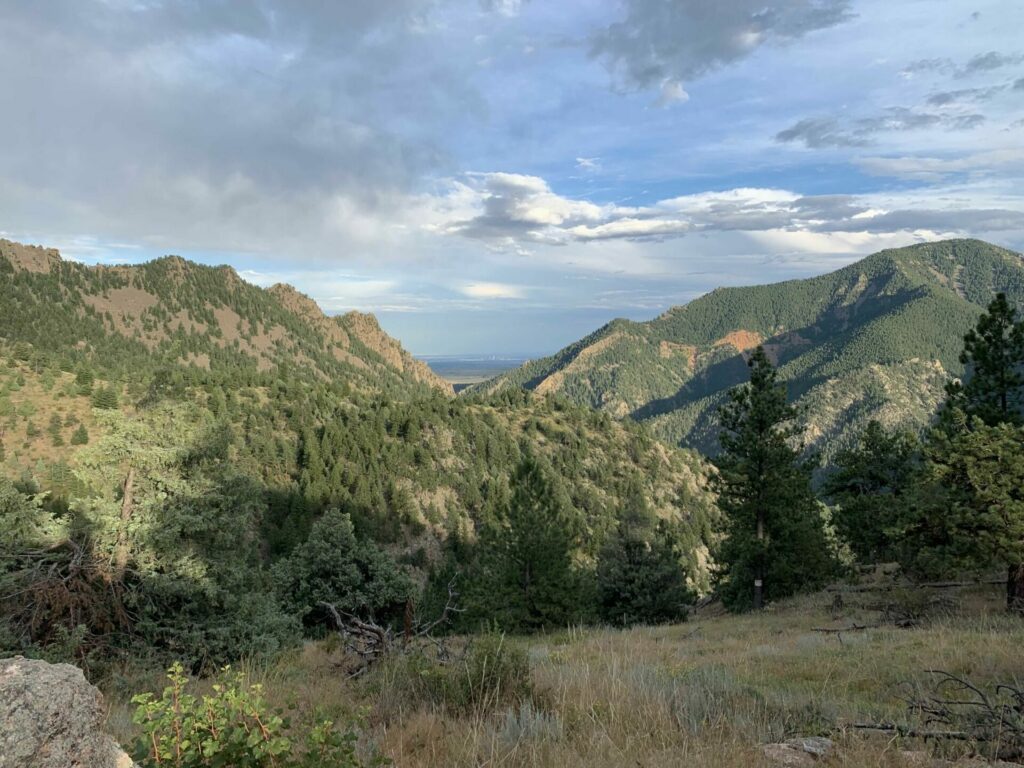 Difficulty: Moderate
Distance: 6.2 miles
Elevation Gain: 1,994 ft.
If the rock climbing opportunities in Eldorado Canyon don't sell you, this trail might! While it is a bit further to hike, the ups and downs are balanced, allowing you to break between the steeper portions. Throughout the hike, you'll want to keep your eyes peeled for the exceptional views of the Rocky Mountains, the canyon, and the Boulder Creek. On a clear day, you might just see the Continental Divide, as well!
5. Rattlesnake Gulch Trail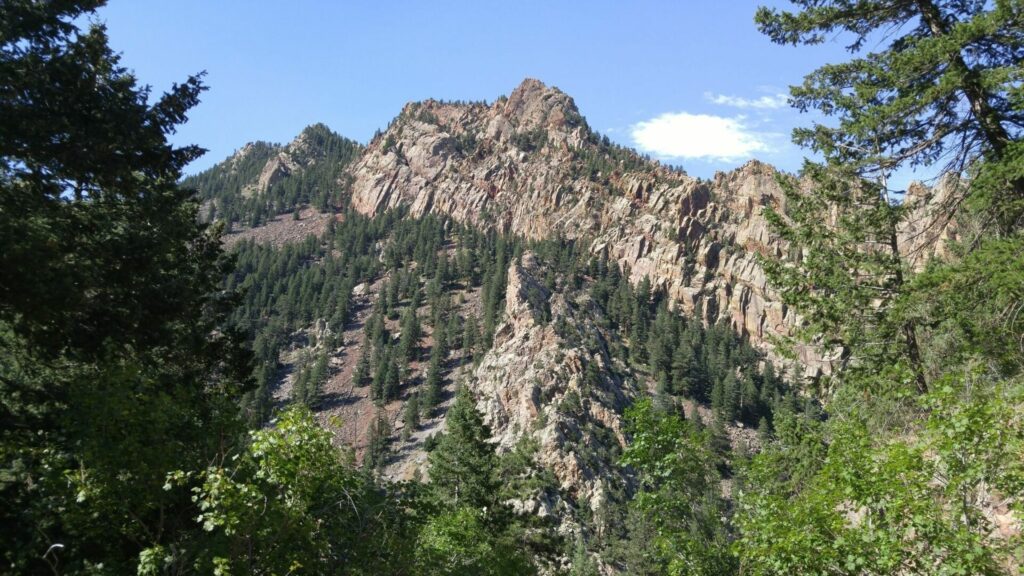 Difficulty Level: Moderate
Distance: 3.6 miles
Elevation Gain: 951 ft.
Don't let the name of this hike scare you away! It's a popular & moderate level hike situated at the entrance of the Eldorado Canyon State Park. As you traverse the 3.6-mile path, you'll head south of the Eldorado Mountains and come across the remnants of Hotel Crags. This hotel was originally established in 1908 but burned down a mere 5 years later. Now a historical landmark and interesting sight to behold, these remains are still visible along the trail across the stream.
6. Mount Sanitas & Sanitas Valley Loop Trail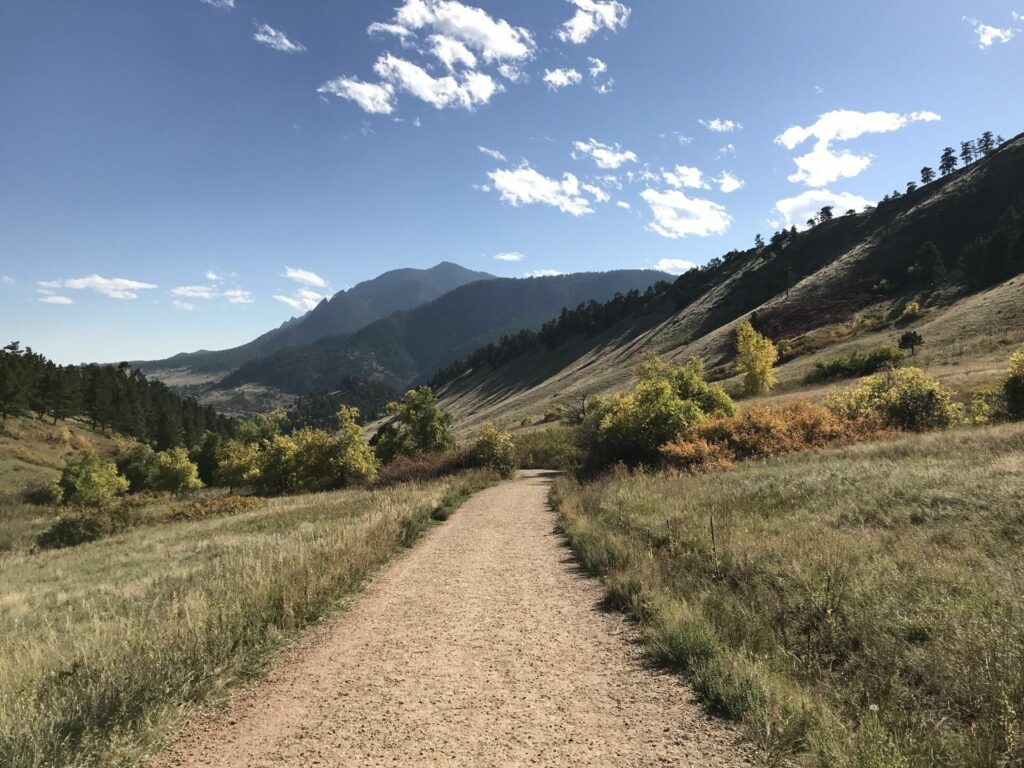 Difficulty: Difficult
Distance: 3.2 miles
Elevation Gain: 1,256 ft.
The Mount Sanitas Trail might have less mileage than the Rattlesnake Gulch Trail, but it makes up for it in elevation gain and difficulty. If you're willing to commit to this steep incline up Mt. Sanitas, the views will pay off. We're talking, clear views of Boulder AND the Continental Divide.
As an added bonus, this trail offers an alternative path downhill for those who simply can't take one more step after the climb (Sanitas Valley Trail).
Looking for more day hikes in Boulder, CO?
We've only highlighted a few of the MANY day hikes in Boulder, CO, but you can always do additional research if you're looking for something specific. All Trails is a great place to research new locations, or you can even visit the Boulder Parks website to see what is close to you.
Given all the activity and action surrounding the city, we're so thankful to provide housing to people as one of the main property management companies in Boulder.
If you want to live closer to the trailheads, Boulder is the best. Get in touch with our property management company to find your home in Boulder today!