At Four Star, we've got the inside scoop on making your studio apartment feel bigger, better, and all-around more inviting. Whether you're a student or a non-student, we're here to help you transform your compact space into a stylish haven with these 10 studio apartment hacks.
Let's get started!
10 Studio Apartment Hacks for a More Spacious Home
1. Declutter Like a Pro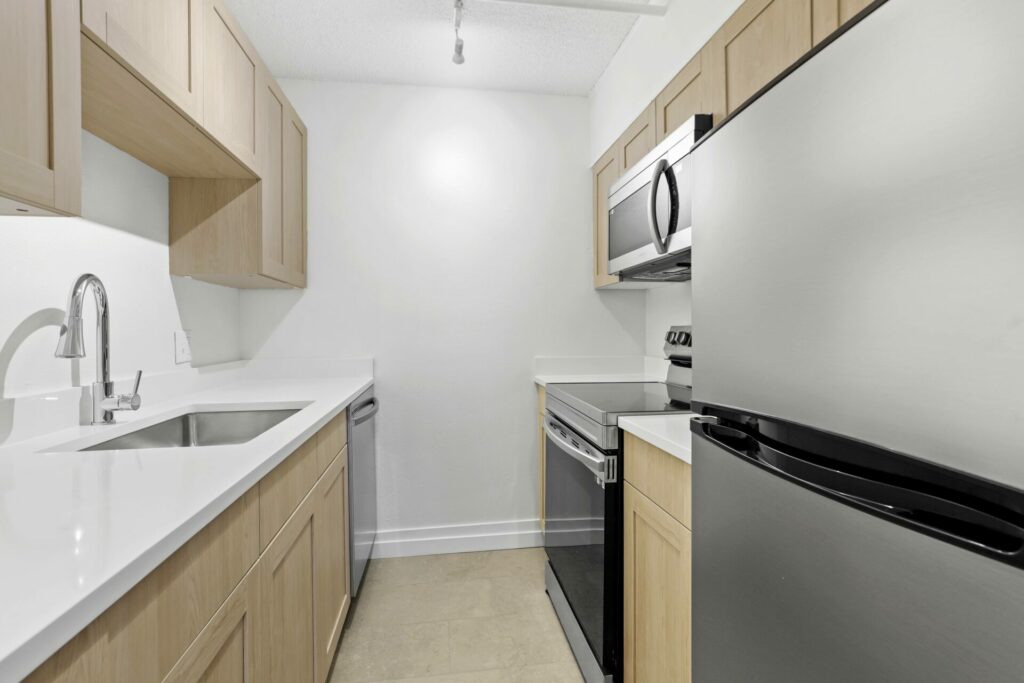 We get it – it's tempting to keep every trinket and treasure you own. But in a studio, less is more. Start by Marie Kondo-ing your belongings. Donate, sell, or store what you don't need. You'll be amazed at how much space you free up!
2. Embrace Multi-Functional Furniture
Invest in furniture that pulls double duty. A sofa that converts into a bed, a coffee table with storage, or a dining table that doubles as a workspace – these studio apartment hacks make every square foot count.
And don't feel like you're limited to smaller pieces, as this can make the space feel smaller.
3. The Miraculous Power of Mirrors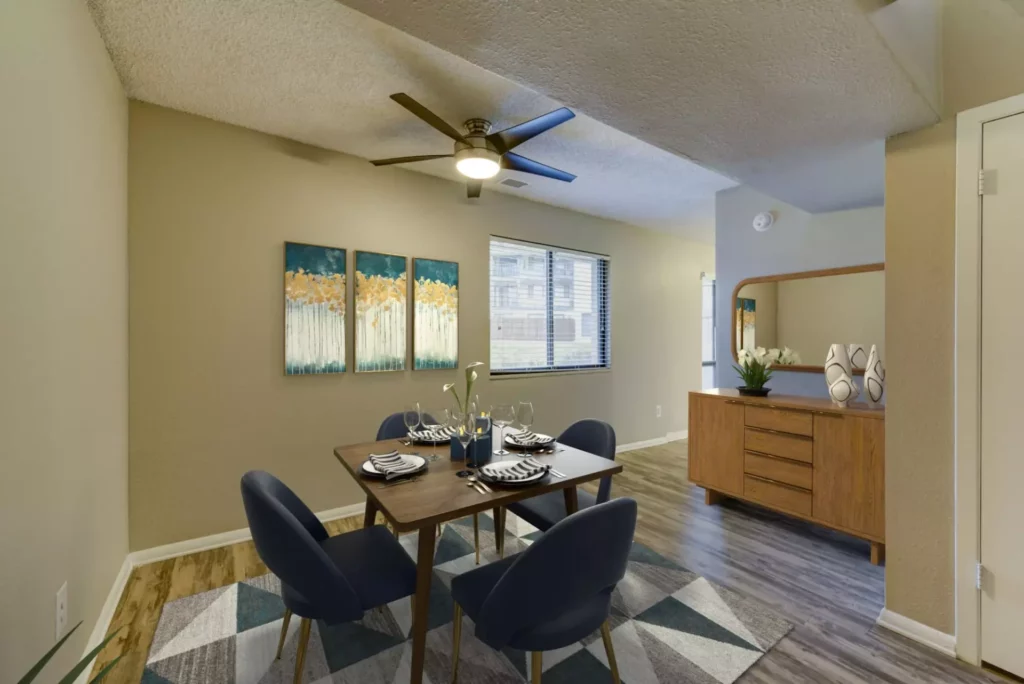 Mirrors are studio apartment hack gold. Hang a large mirror to create the illusion of extra space. Bonus points if it reflects a window or a beautiful view – it's like a double-decker space extender.
4. Light Up Your World
Don't underestimate the power of well-placed lighting. Floor lamps, pendant lights, and wall sconces can make your studio feel brighter and airier. A well-lit space seems larger and more inviting.
5. Go Vertical with Storage
When it comes to studio apartment hacks, going vertical is a game-changer. Install floating shelves and utilize wall space for storage. The higher you go, the more floor space you free up.
6. Streamline Your Decor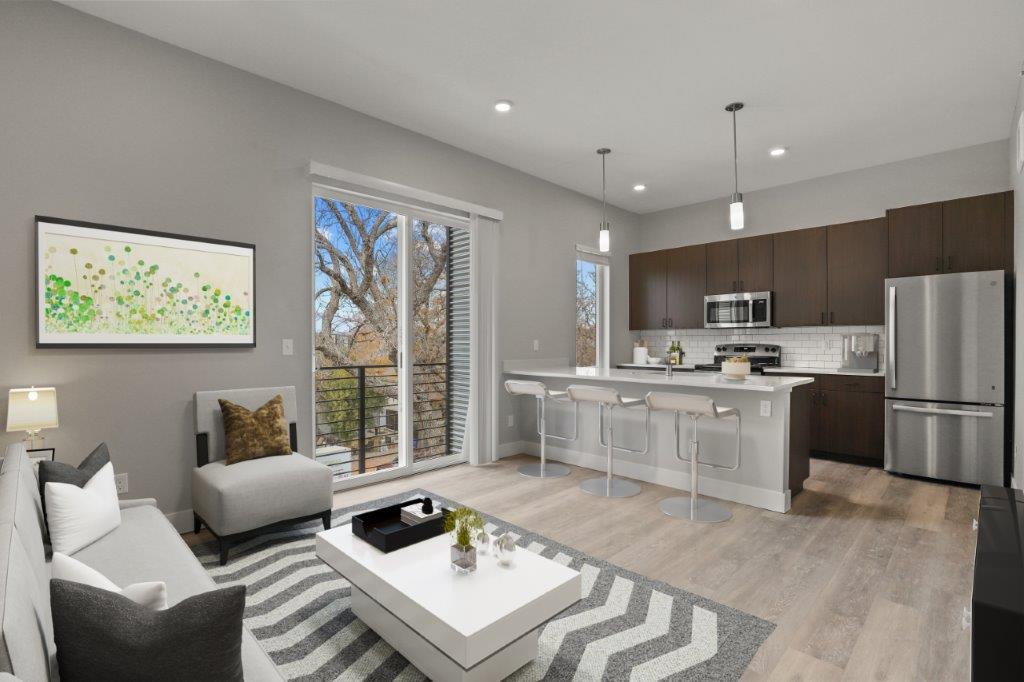 Less is more in a studio apartment. Stick to a simple, cohesive decor style to maintain a clean and open feel. A clutter-free space appears larger and more inviting.
7. Divide and Conquer
Zoning your studio is key to making it feel like a multi-room space. Use rugs, curtains, or clever furniture placement to create distinct areas for sleeping, working, and relaxing.
8. Flexible Room Dividers
Room dividers can do more than just separate spaces. Consider a bookshelf, a hanging plant wall, or stylish curtains as dividers that combine functionality with aesthetics.
9. Keep it Light and Airy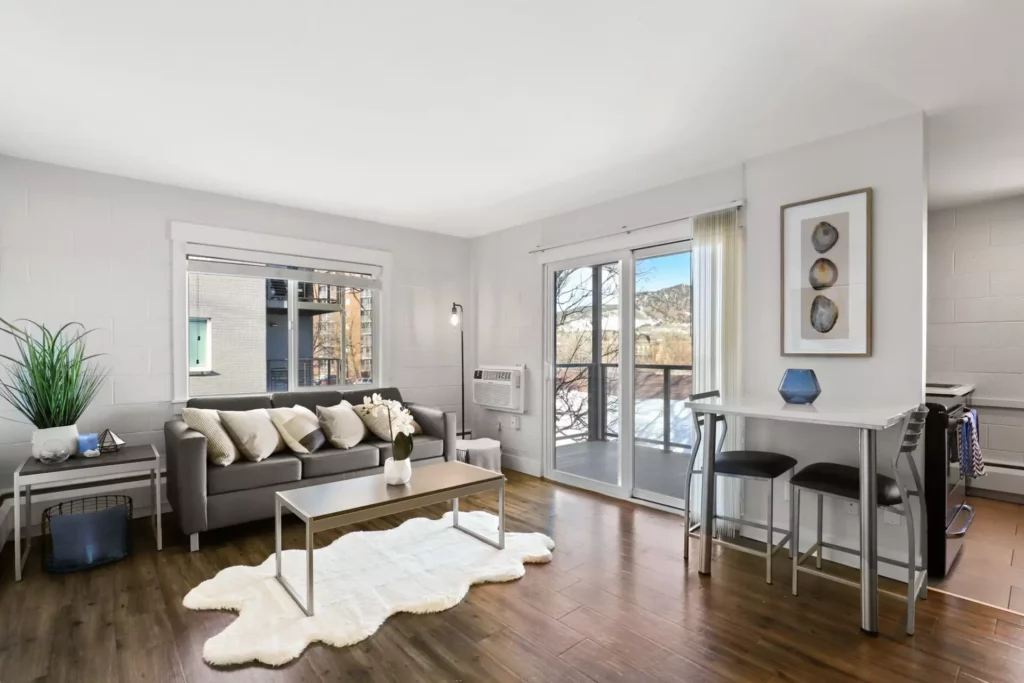 Choose light, neutral colors for your walls and furniture. These tones reflect light, giving your studio a more open and airy vibe. Add splashes of color with accessories for a pop of personality.
10. Greenery for a Breath of Fresh Air
Plants breathe life into any space, no matter how small. Hang some greenery, create a vertical garden, or place potted plants strategically to connect with nature. Discover the best indoor plants to find the right fit for your space.
There you have it, 10 studio apartment hacks to help you create a more spacious and inviting home.
When you're ready to explore studio apartments in Colorado, remember Four Star manages properties in Boulder, Fort Collins, Denver, Greeley, and beyond. You can check out our available properties in our online apartment tool or get in touch with our friendly team.
Your dream studio apartment is just a click away. Happy decorating!