As we approach the end of your lease term, please read this detailed email for all pertinent move-out information. Whether you're relocating to a new state or simply moving down the street, all good things must come to an end. While we love our Four Star residents and hate to see you go, we're excited for the new opportunities you have in store and wish you the very best in your new home. With that in mind, we want to make your move-out process as quick and painless as possible. If you follow our suggested plan, it will ensure your farewell goes smoothly.
Move Out On Time
Your property must be vacated by 10 am on your lease termination date. Failure to vacate by 10 am will result in a daily late move-out charge as stipulated in your lease. Please plan ahead. As long as you return all necessary items, nothing else is required from you to move out. Our office does not perform a move-out walkthrough with residents. If you have any questions, please contact your Property Manager.
Final Rent Payment
Final rent payments should be made through your move-out date. Please ensure you pay off any balances owed so that your ledger is at $0 before you move out.
If you have an auto-payment setup, it's important to check the end date of your autopay so that it coincides with your last rent payment month.
Returning Keys & Parking Items
The following keys & items NEED to be returned to our office on or before your scheduled move-out date to avoid a replacement charge:
HOA Parking Passes
Mailbox Keys
Key Fobs
Garage Door Opener
Building Amenity Keys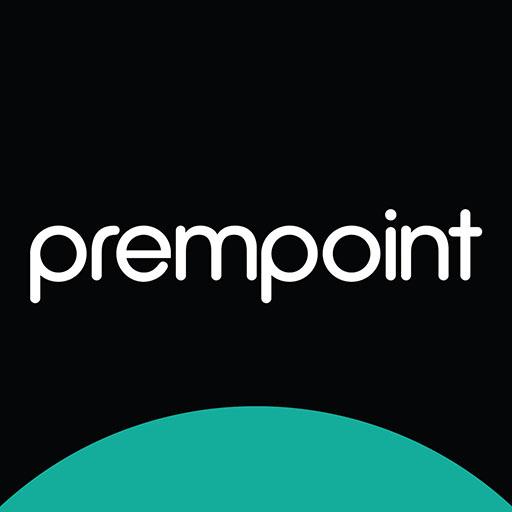 Prempoint Fob Return
If your home utilizes a Prempoint lock, and you received fobs upon move-in, all must be returned to our office upon move-out. You will be charged $75 for each missing resident fob attached to your unit.
Please do not leave these items in your unit at move-out! You will be charged a replacement fee. If you have a bedroom door key, it must be left in the bedroom door lock upon move-out.
Place your returnable keys in an envelope labeled with your property address and unit number, and return them to your Four Star office. If you need to mail any keys, please provide a tracking number and ensure they are appropriately labeled.
If you live in a building with an HOA, please return your parking pass. If you have a sticker pass, you do not need to return your parking pass.
Disconnect Your Utilities
If you have an account set up with Xcel Energy, you need to stop service ON your move-out date. Xcel Energy does not back-bill, which means if you never take the account out of your name, you will be charged for usage after you move out, only until you cancel your account with Xcel Energy. Please make sure to do the same thing if you have cable/ internet service set up. You are not responsible for disconnecting your water service.

Xcel Energy: 1 (800) 895-4999
Forward Your Mail
Nothing is worse than knowing your mail is being delivered to the resident after you. To avoid this, we encourage you to fill out a change of address form with the United States Postal Service. This can be done at the post office or online for a small fee.
Forwarding Address
If you haven't done so already, please provide us with your forwarding address for your security deposit return. It's crucial to understand how the security deposit refund check is issued before filling out the appropriate form.
If you have roommates, the security deposit check is payable to EVERYONE listed on the lease agreement. It's a single check with everyone's name on it. That means all individuals listed on the check will need to be present at the same bank location to deposit the check. Due to the joint and several nature of our lease, we cannot issue multiple checks.
Prior to filling out the forwarding address form and one-check addendum, please communicate to all roommates and ensure everyone is in agreement. If we receive multiple requests from one lease we will go with the first submittal and we will not be able to generate new addendums.
If all residents will not be in a single location, you can request a one-check addendum. This allows us to issue the security deposit refund check payable to just ONE person on the lease (or one guarantor) with the permission of the other roommates. We will send out a form through DocuSign to complete this process.
Please note that there is a $50 administrative charge to process this document regardless of completion.
---
Submit One-Check Addendum Request
Security Deposit Return
Your security deposit will be returned within 60-days from your lease termination date. For more information regarding the return of your security deposit, please see this FAQ Section.
Trash & Furniture Dumping
Do not leave any furniture or trash inside of the property or outside on the alley or street. Do not illegally dump, stack, or place trash or furniture around your trash containers. Do not overfill or place items next to your trash cans. You will be charged for any of these scenarios above as we have to pay for a vendor to haul these items to the dump. That is incredibly expensive and avoidable, so plan ahead and properly dispose of your furniture. Any furniture left inside the unit will be disposed of and cannot be left for future residents.
Steps to Maximize Deposit Return
We hope you will spend the required time to move out of your unit correctly. All work assigned is done on an as-needed basis. Historically, less than 50% of properties remove all personal belongings or make any effort to clean. Those two steps go a long way in reducing overall costs. Sourcing turnover vendors is challenging when all of Boulder moves in & out in August, causing higher labor costs. The more work you put into deep cleaning, the better the outcome for maximizing your deposit return!
Being proactive can save you money, please take note of the items below.
Deep Cleaning
Attention to detail is critical while cleaning your unit. That's why we put together a move-out cleaning checklist to help you. You can access the checklist by clicking this link. This info is intended to get you thinking about all the areas of your unit that are commonly missed prior to vacating.
Remember, cleaning is performed on an as-needed basis, to maximize your deposit return spend enough time deep cleaning the property!
Carpet Cleaning
If you have carpet, it will need to be cleaned by a professional carpet cleaning company. The majority of our tenants leave this item to be deducted from their security deposit as Four Star receives a discounted rate that is passed onto you. If you intend to perform this service on your own, it's important to note that only professional, truck-mounted companies can perform the carpet cleaning as stated in the lease.
If you intend to have the carpets cleaned on your own, you will need to submit a receipt showing it was professionally cleaned. This needs to be done two weeks before your move-out date. Please email a copy of the receipt to your property manager.
Maintenance Repairs
You have the right to fix any small items that may have broken throughout the year due to unordinary use. Replacing non-functional light bulbs, window screens, and blinds are items that could be completed before you move out. However, understand your skillset before attempting any repairs. It's often more expensive for a professional contractor to un-do your work if the repair was not performed correctly.
Maintenance repairs and materials are inherently more expensive during busy move-in/ move-out months. Please plan ahead and if you have something in your unit that's broken right now, submit a maintenance request so that we can fix it ahead of your move-out date.
Painting
While the owner covers normal wear & tear, the damage caused by furniture, nails, tape, 3M command strips, and other hanging items to walls is not. Getting your unit paint ready by filling nail holes and superficial damage will cut down on the professional painter's labor.
We do not recommend taking on the project of actually painting walls or making drywall repairs. From our experience, DIY drywall patches and touch-up painting are rarely appropriately executed. Instead, spend that time wiping down walls, baseboards, doors, and trim as the scuffs & imperfections could wipe off with a bit of elbow grease! Concentrating on kitchen walls where spills occurred and using a magic eraser throughout the home will do wonders in saving money!