Let's face it – the college experience is best on campus.
But that doesn't necessarily mean that you have to live on campus to get the full effect. In fact, you can have the campus experience without the dorm life entirely.
There are tons of townhomes, houses, and apartments near Colorado State University that are comfortable and convenient for students.
As one of the more established property management companies in northern Colorado, Four Star has had years of experience helping students find off-campus housing in Fort Collins. In fact, we've streamlined the process using a search tool on our website that shows all the available Four Star homes & apartments near Colorado State University.
Between the modern, basic, and luxury options, you'll find your match in no time. But there are a few things to consider before launching into our apartment-search tool.
Let's get into them below.
How to Find Student Apartments Near Colorado State University
Determine Your Budget
Okay, so this one might sound like a no-brainer, but it's a very important before you get into the particulars of housing research.
Answer this: what can you realistically afford in the area?
Your budget can help you set parameters for your search, so you're looking at a smaller pool of townhomes and apartments near Colorado State University.
Keep in mind, many apartments require an income double the amount of monthly rent, and the housing market in Fort Collins is always changing. To stay on top of these fluctuations, we suggest using a tool like RentCafe's average Rental Market Trends to determine standard housing costs.
After you finalize your current budget and compare it to the average cost of living, you may find your current funds insufficient for what you need. In that case, you might consider a roommate to ease the burden of rent and utility costs.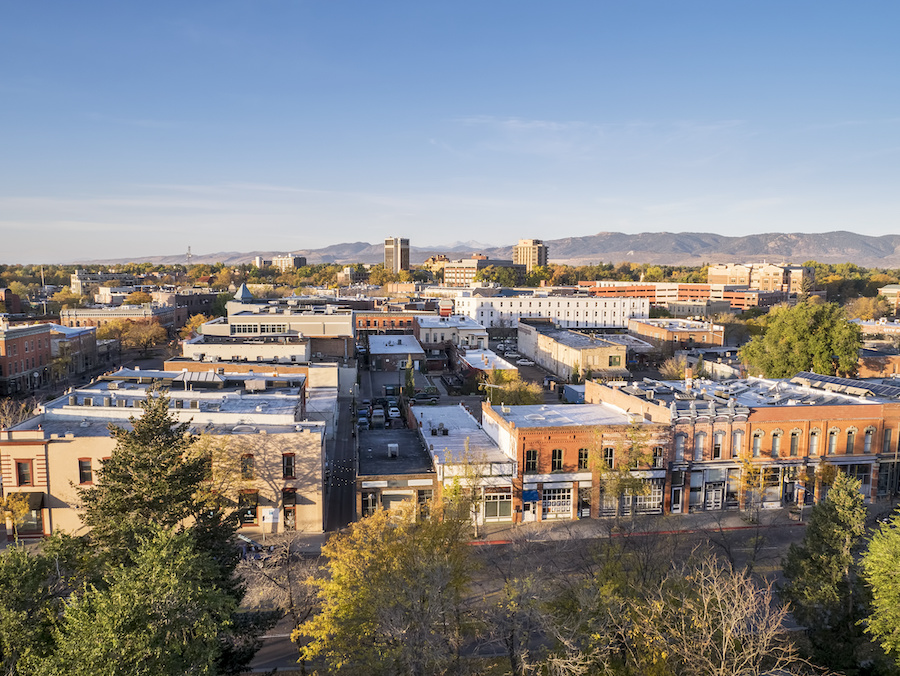 Pinpoint Preferred Neighborhoods
CSU is a large school that spans the northwest side of Fort Collins, so you may want to take a closer look at the surrounding neighborhoods and identify any preferences.
Where would you like to live – and what would put you in closest proximity to class? Work? Fun? Those are the apartments you'll want to note.
While this step isn't detrimental to finding an apartment near Colorado State University, it can help you determine what exactly it is you want from your off-campus housing.
Decide Between an Apartment Community or a Home
Both are great options, but they differ quite a bit.
For example, an apartment community may offer additional amenities such as a gym, workspace, or game room. Plus, tenants won't have to worry about grounds maintenance and snow plowing, as the community takes care of those responsibilities.
In a home, however, tenants are typically in charge of their own grounds maintenance with no additional amenities. But it's not all bad! Homes offer much more privacy than apartment communities, and are often more spacious, in- and outdoors.
There are benefits to both options, but knowing your preference from the beginning may save you some time in your search.
Research Your Options Using the Four Star Tool
Now that you've narrowed down what you're looking for, we can get into the 'how' of finding it.
Use our online apartment finder tool to locate student homes or apartments near Colorado State University. The filters allow you pinpoint exact location, price, amenities, size, and more.

Click on the properties that interest you to find all the details.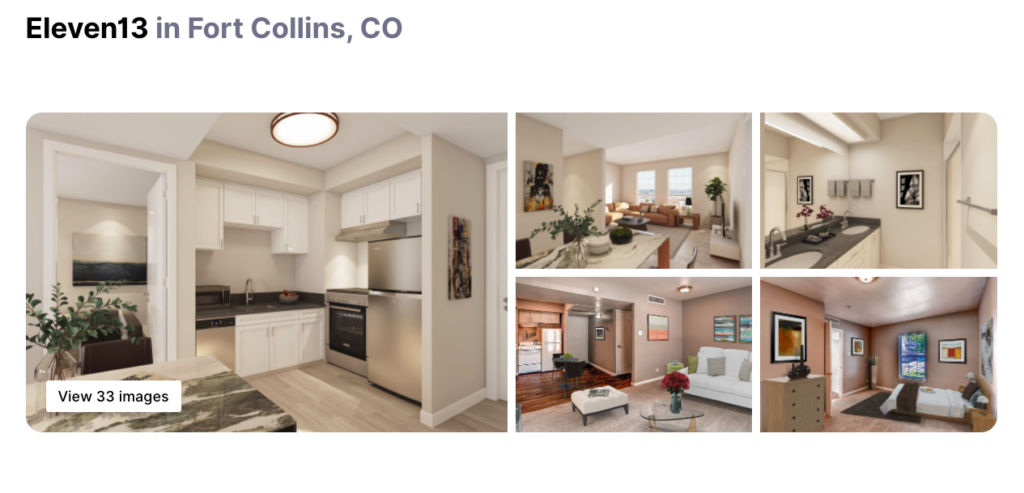 Need Additional Help Finding Apartments Near Colorado State University?
Not a problem! Searching for student housing in Fort Collins can be competitive and overwhelming, but we're here to make the process stress-free. Get in touch with a team member for additional help finding your future home.