So, you're finally getting an apartment off-campus. Congratulations!
Now that you've broken away from dorm life, you can start this exciting new chapter. From having your own space to having total control over your meals, there are so many advantages that come with off-campus living.
However, it can be daunting to figure out what apartment kitchen essentials you will need for a successful semester.
Don't worry, we got you covered with this comprehensive list of must-have kitchen essentials that will make your transition to off-campus living much easier.
Let's get started.
Apartment Kitchen Essentials You Need
Cookware Basics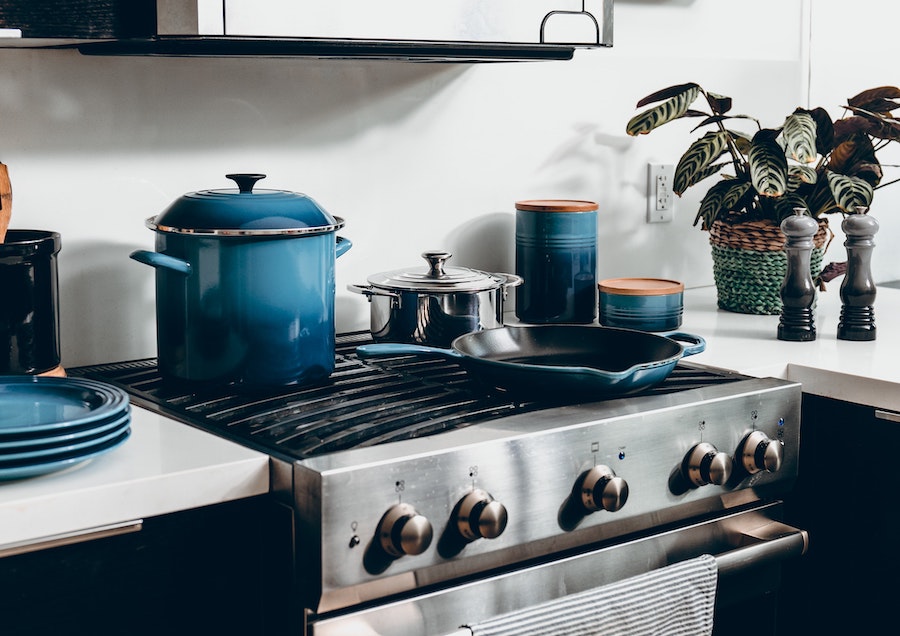 Investing in some quality cookware is essential to any kitchen.
Keep it simple with some basics: a frying pan or two, a pot with lid (for boiling and simmering), a baking sheet (for roasting veggies and baking cookies), and some measuring cups and spoons (if you don't already have these).
If you plan on doing any baking, adding a set of mixing bowls to your shopping list may also be helpful. Trust us, you're going to want baking supplies on hand for those late-night, sweets-cravings.
You should also make sure that you have a reliable source of hydration like a water filter pitcher or quality tap water filter (if necessary). Not only will this help ensure that your drinking water is safe and clean, but it can also save money in the long run by cutting down on buying bottled water.
Whatever cookware items you decide to buy, make sure they are sturdy enough for frequent use & easy to clean (read: dishwasher safe). Nobody wants to hand-wash their dishes after every meal.
Utensils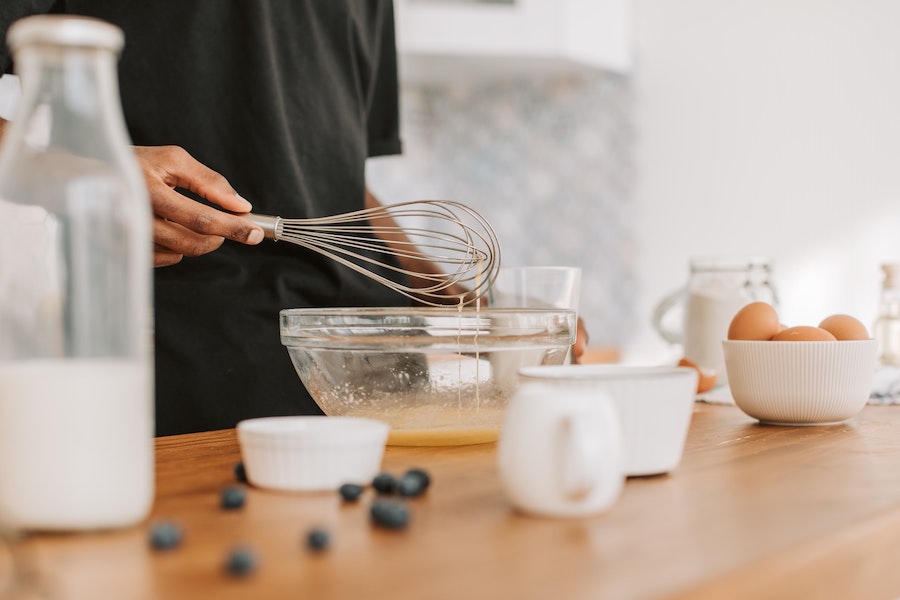 Okay, so basic cutlery is a no-brainer, but don't forget to loop serving utensils and cookware in with that!
Having the right tools can save you so much time.
There are tons of utensils on the market—from peelers to whisks—but if you want to keep it simple, start with just one spatula, one spoon/ladle, one whisk/spatula combination tool, and one set of tongs.
It doesn't hurt to throw in a few additional items to cut on prep time, either. Don't forget about cheese graters, garlic mincers, vegetable choppers, or egg whiskers. We promise they'll come in handy!
Knives & Cutting Boards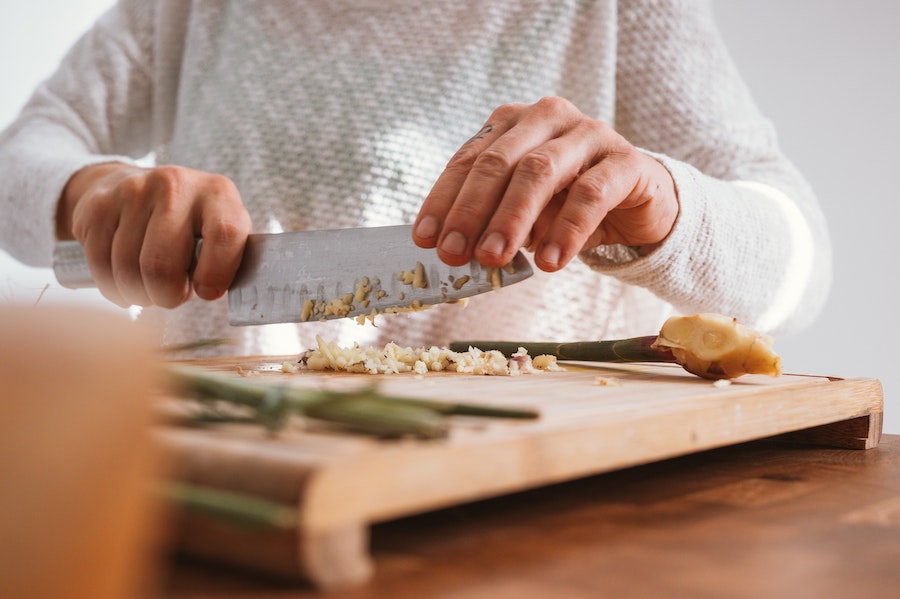 A sharp knife is critical when it comes to chopping those vegetables for dinner or slicing bread for breakfast.
It's important that whatever knife set you buy includes both paring knives and chef knives; paring knives are great for smaller tasks while chef knives can get through tougher jobs like cutting through chicken bone or slicing large fruits/vegetables.
For added safety and convenience, invest in a good cutting board too (preferably one that fits in the dishwasher).
Kitchen Appliances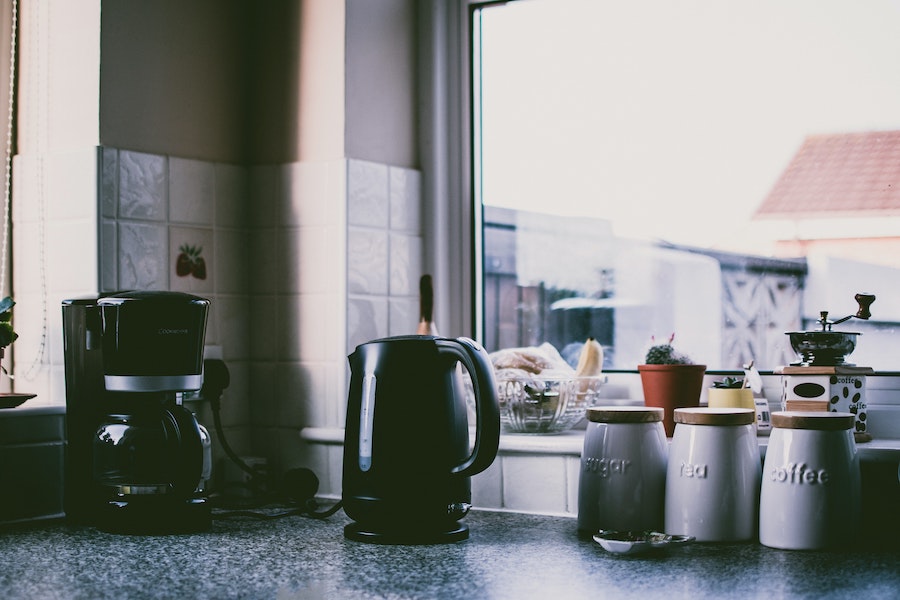 Depending on your budget, investing in certain kitchen appliances can make life easier – especially if you love cooking.
A slow cooker is great if you plan on making soups or stews during the colder months. An electric kettle will help save time when heating up water for tea or oatmeal in the morning. If you like making smoothies or shakes, a blender is an excellent investment (especially if it comes with personal-sized blending containers).
And we haven't even gotten to the holy grail of kitchen appliances: the air fryer. You can cook from scratch, reheat leftovers, and toast or 'fry' your food without any of the sticky, oily mess of a deep fryer. Once you get an air fryer, there's no going back. You've been warned!
With the appliances above, you should have breakfast, lunch, and dinner covered. But don't forget about the most important 'meal' of the day: coffee.
Keeping a coffee maker in your kitchen is a MUST. No matter how early your classes start, nothing beats having freshly brewed coffee ready for you each morning.
Finally, if space allows it, consider adding a small microwave oven; they don't take up much room but offer plenty of convenience when reheating leftovers or making quick meals like popcorn or frozen dinners.
With all that in mind, moving off campus can be daunting at first – especially when it comes to stocking your new kitchen. Don't let that stop you from embracing this new chapter in your life!
With this comprehensive list of must-haves for your apartment kitchen essentials, you'll be equipped with everything needed to make delicious meals without breaking the bank (or sacrificing space).
Give Your Apartment Kitchen Essentials a Good Home
At Four Star, we can't stock your kitchen, but we can help you find an apartment to store all of your essentials.
Four Star is a property management company in Greeley, Fort Collins, Boulder, and more. Because our team knows the area and the market, we can help you find a home you'll love – at the size, location, and price that you want.
If you're looking for a place with more space to hold all your belongings (apartment kitchen essentials included), we'd be happy to help you find something!